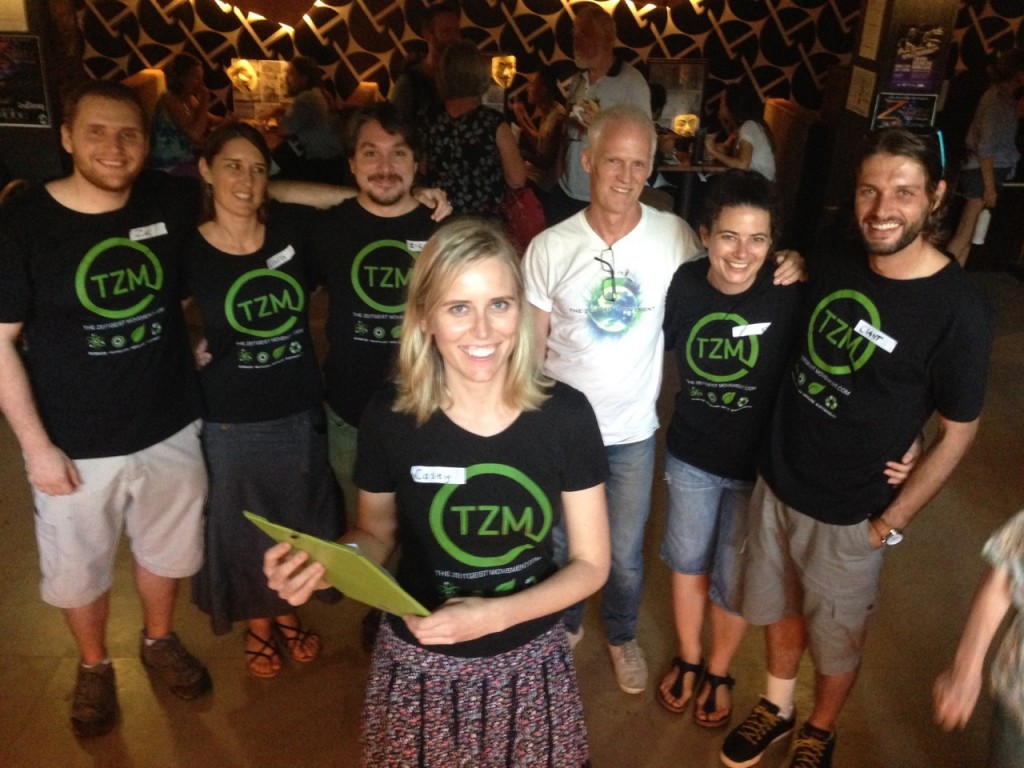 MORE than 100 people made their way to Brisbane's New Globe Theatre recently for Z-Day, the Zeitgeist Movement's annual sustainability symposium.
It was one of many Z-Day events scheduled across the globe to celebrate and raise awareness for The Zeitgeist Movement.
The advocacy group encouraged guests to explore ideologies to create a more environmentally, socially and economically fulfilling lifestyle and future.
Zeitgeist Movement Australia national coordinator Casey said things were really starting to take off for their chapter and this was their biggest Z-Day on record.
"I feel grateful people are starting to think about these concepts and changing the way they think about the world," she said.
"I knew that it would eventuate because it's something that's so important."
Speaking on the day were non-violent communicators, energy experts, members of sustainable communities and other interesting speakers on climate change, robotics and peer to peer sharing.
The Brisbane chapter hosted the event and have been busy connecting and building the movement and coordinators from across the country flew in to attended.
Z-Day is held in or around March each year and the main event will be held in Athens, Greece on Saturday 26th March.
Here is a more detailed recap and information about presenters.
We walked into the iconic underground New Globe Theatre at 9'clock last Saturday to prepare for the much anticipated Z-Day. Excitement was high as we set up the tables, information, registration, the stage and technology before our guests started arriving at 10am. With our two new big Zeitgeist banners, big posters, paintings, cards and brochures, the place was pumping with positive vibes ready for The Zeitgeist Movement's biggest event of the year, and Brisbane's biggest Z-Day event ever.
People were pouring in at 10am, and before I knew it, I was introducing Z-Day with an opening presentation, "The biggest threat in the world". My aim was to send out a message of empowerment and connection, to get everyone on the same level for the day. Videos will be available on the TZMAustralia YouTube channel in the next couple of weeks.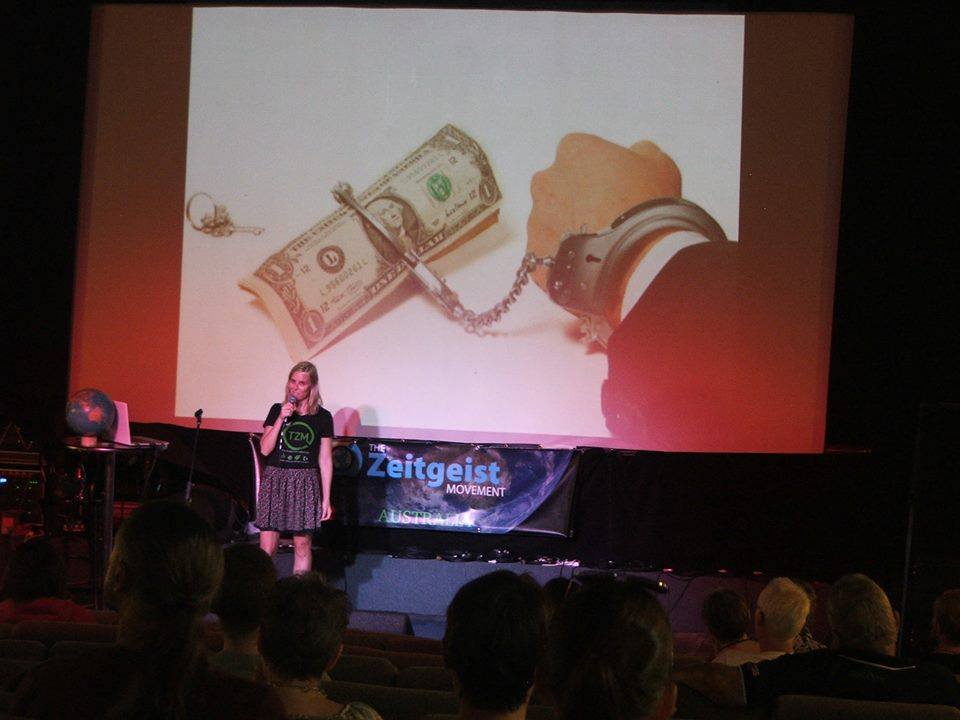 After a little housekeeping, I introduced the beautiful Filippa Araki, who shared her experience as a Non-Violent Communication advocate and facilitator. It was a perfect opening presentation, which encouraged people to think empathetically and carefully about what they said and how they interpreted other people's words. Filippa runs Compassionate Communication workshops at Currumbin Eco-village and can be contacted at filippa.araki@gmail.com.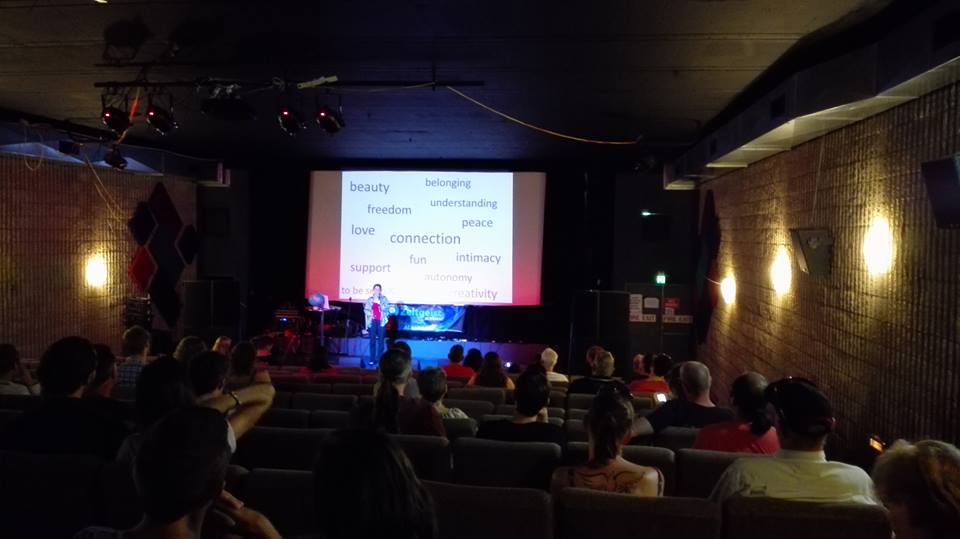 Quite incidentally, Filippa was followed by her sister Deborah Oberon, who presented an initiative to empower Australian indigenous communities through innovation in solar power and storage. Check out AllGrid Energy for more information.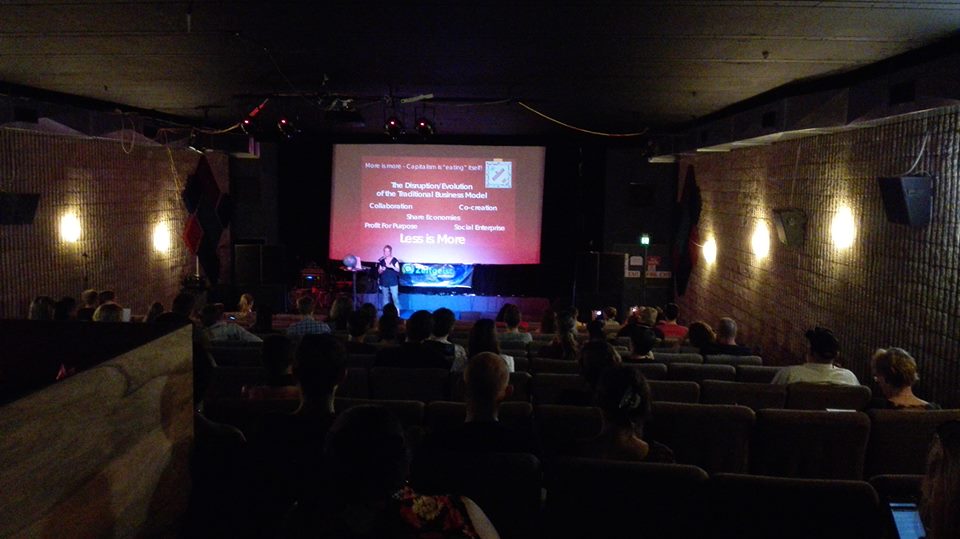 Next was the much awaited presentation by James Pauly, who shared his years of experience converting cars to electric. James talked about his journey to the U.S., learning from the leaders in the industry, and shared some great stories and many insightful and interesting facts about having an electric car. Find out more on his facebook page and website, Traction EV.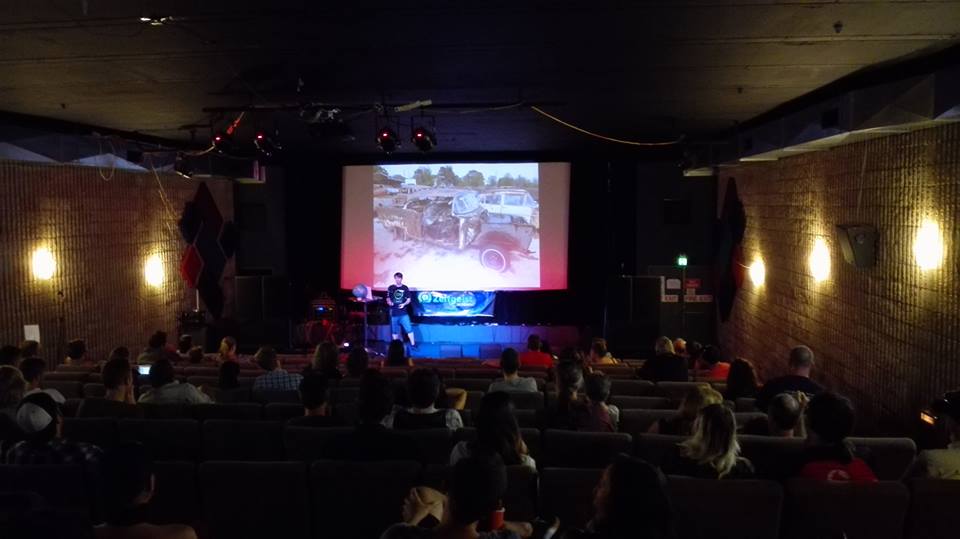 Just before lunch, we were fortunate enough to have Sabrina Chakori talk about economics and how we could eventually achieve a new economic system more inclusive of social and ecological dimensions.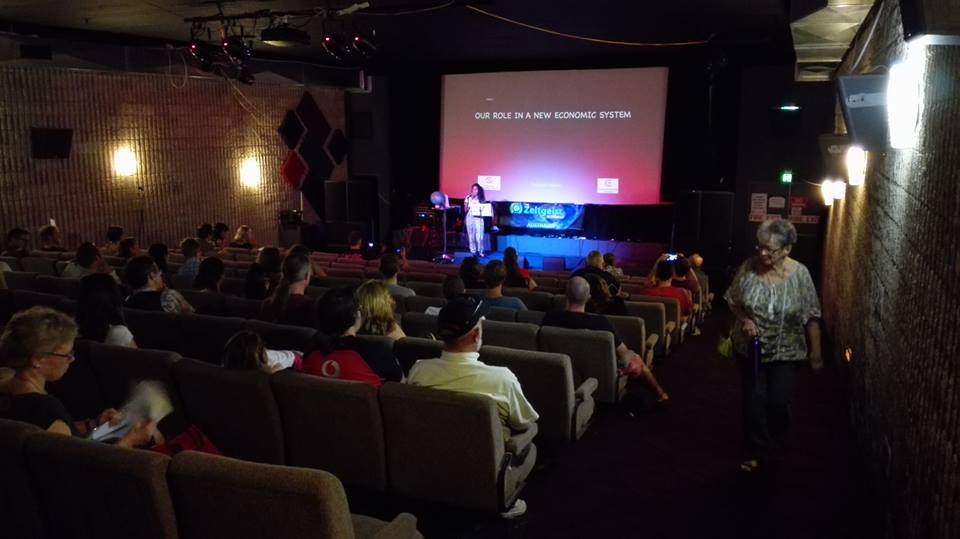 This was great food for thought before our hungry audience were given some real food for thought! Veggie patties and salad burgers on whole grain/meal buns, a big pot of spinach fettuccine with artichoke hearts, capers, tomato, red beans, sage, thyme, oregano, onions and garlic, as well as a big pot of brown rice risotto with roasted sweet potato, pumpkin, shredded kale, sprouted lentils, onion and garlic. Not to mention the incredible vegan Z-Day cake for dessert. Thanks to Zac and the team for putting this together.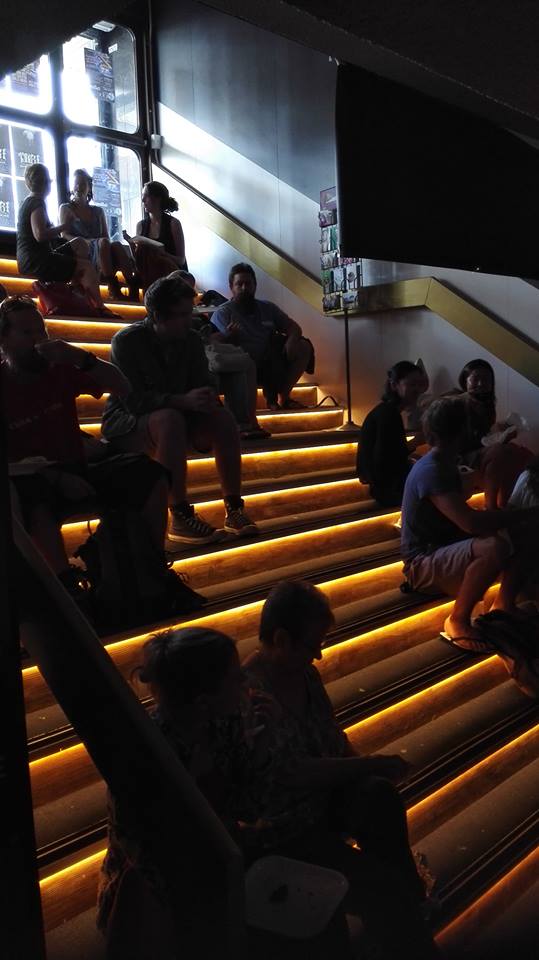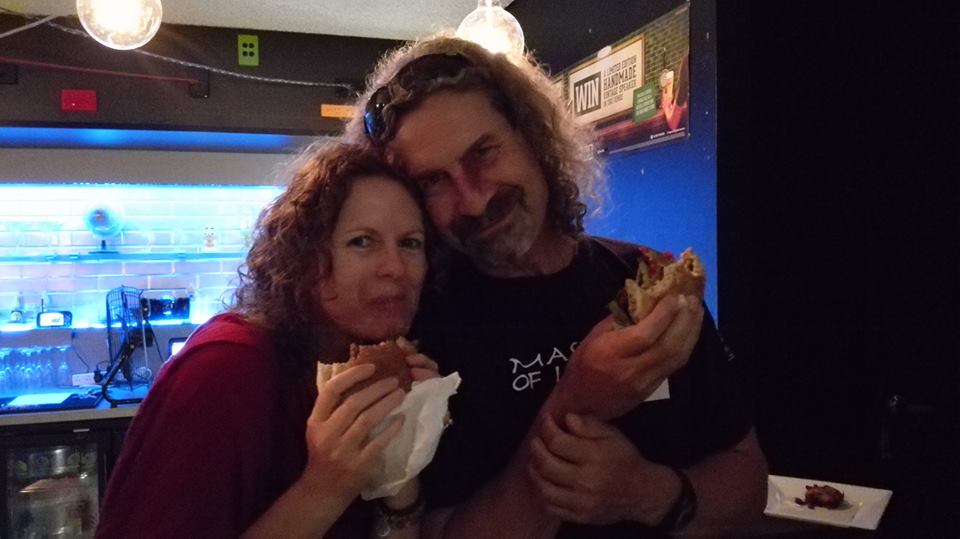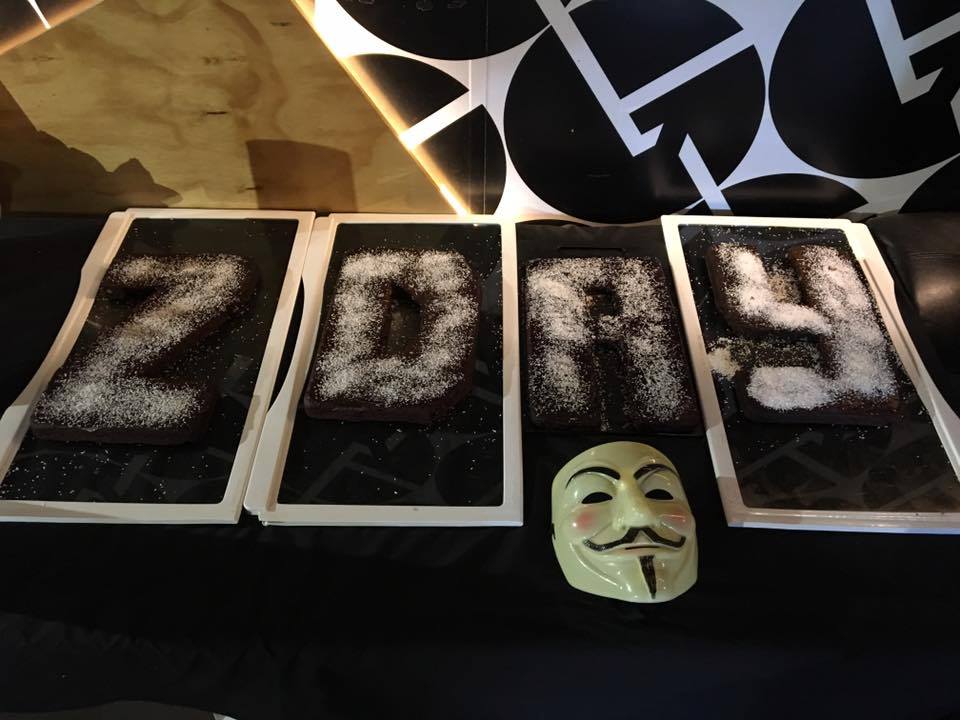 The break felt surreal, as The Flumes poured out their psychedelic melodies over stylin' rhythms laced with soulful vocals, while over 100 Zeitgeisters mingled, laughed and shared in meaningful and interesting conversations, and planned future events and projects. A film crew from the university also came along to film the event, as part of their upcoming film on Natalie Lawler, a top-100 Mars One candidate and Zeitgeist Movement friend and advocate.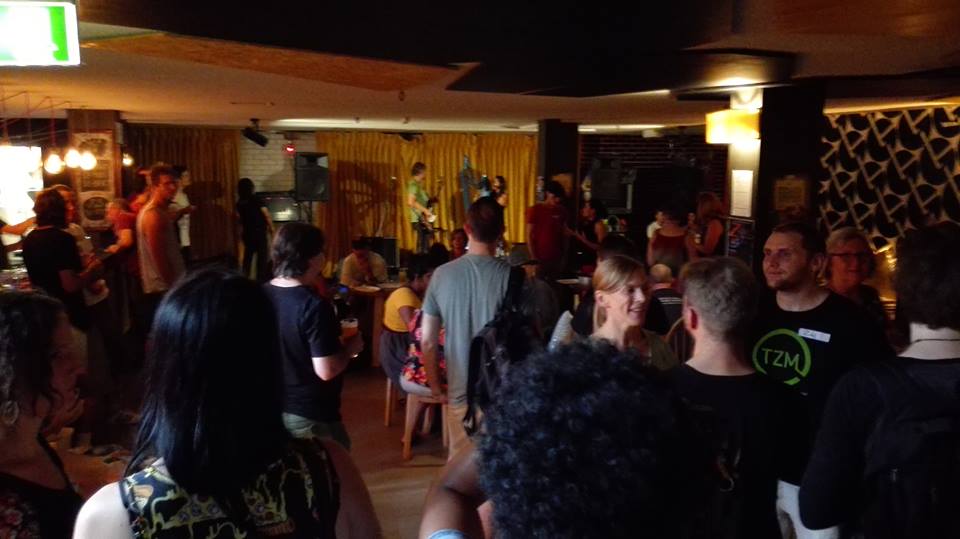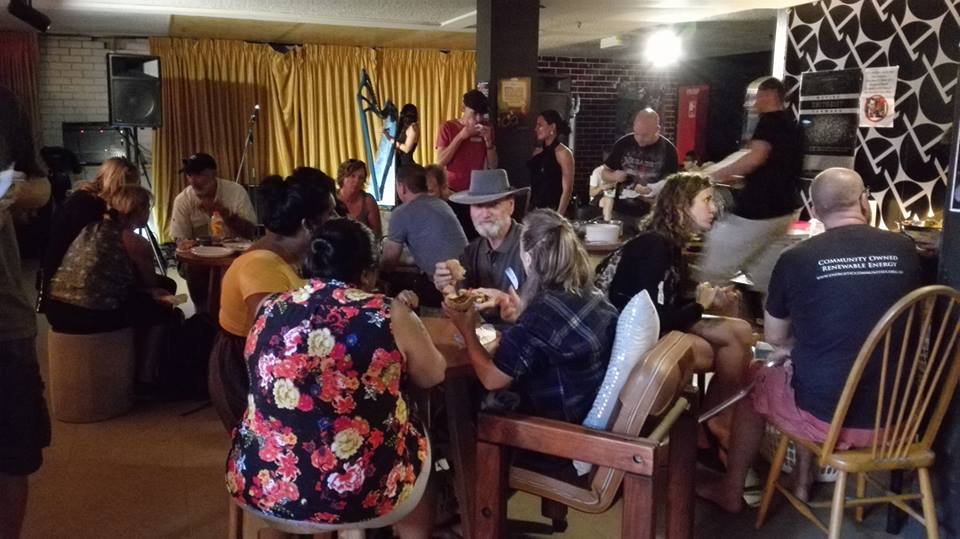 After lunch, we kicked off our afternoon program with the very charismatic and thoughtful Rion Hunter, who shared his vision, Atlas Unite. Rion included the audience in a discussion about creating a platform to inspire people to get more involved in volunteer work.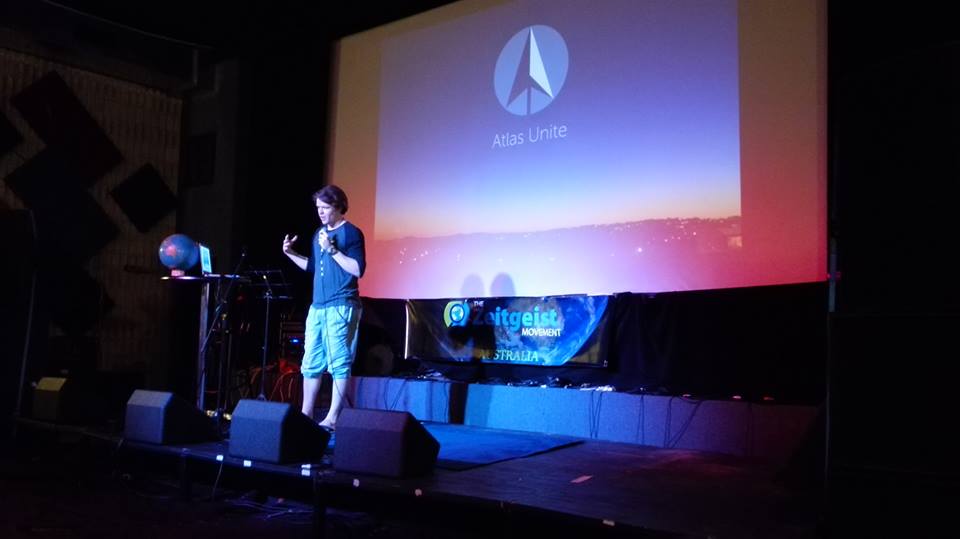 Following Rion was the amazing Luke Reade, sharing his project, Energetic Communities – an innovative idea to empower people to implement renewable energy systems into their community, without having to be wealthy enough to afford solar panels.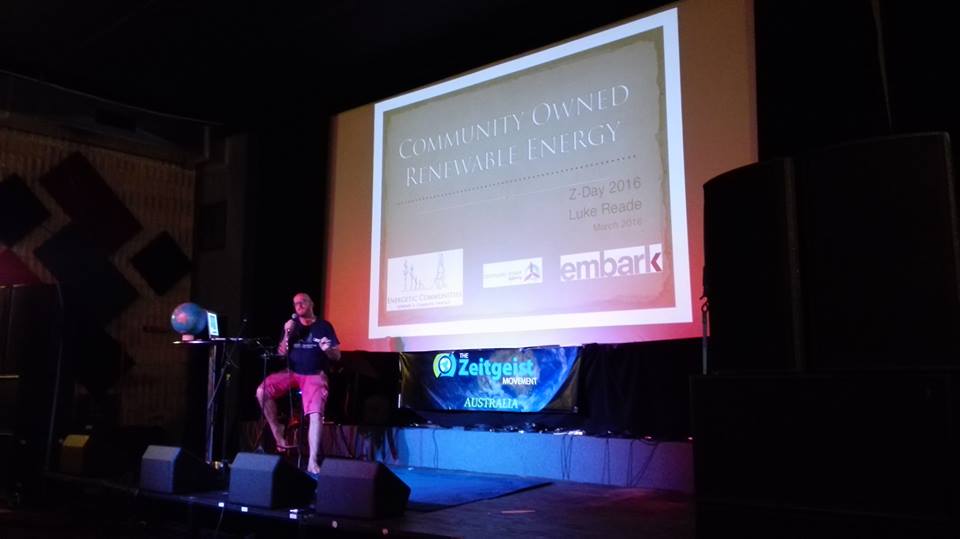 Tom Miller enlightened the audience with his presentation on the new crypto-platform, Ethereum, a decentralised system with massive potential to change the way we conduct business and and manage resources. Tom's vision is to empower people to facilitate transactions in new ways that challenge the status quo and possibly change the world. Register for a follow-up free presentation this coming Wednesday night.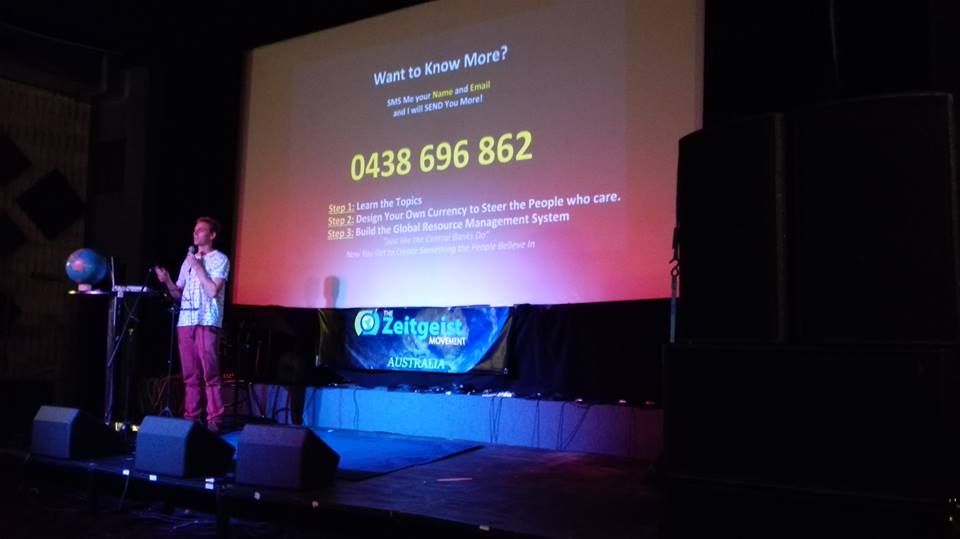 We were very fortunate to have Mark Darwin and A.B. from the Truthology Foundation come along. Mark confessed his past as a banker who became disenfranchised after the 2008 recession and began a journey to discover the truth about the economic system. From there, Mark changed his life and organised many successful events, including the Freedom Summit, held annually in Byron Bay. He came along to Z-Day to talk about his latest project, Bhula Bhula – a sustainable community connecting people back to the earth, where members can buy-in using their superannuation and are guided along the way to do so.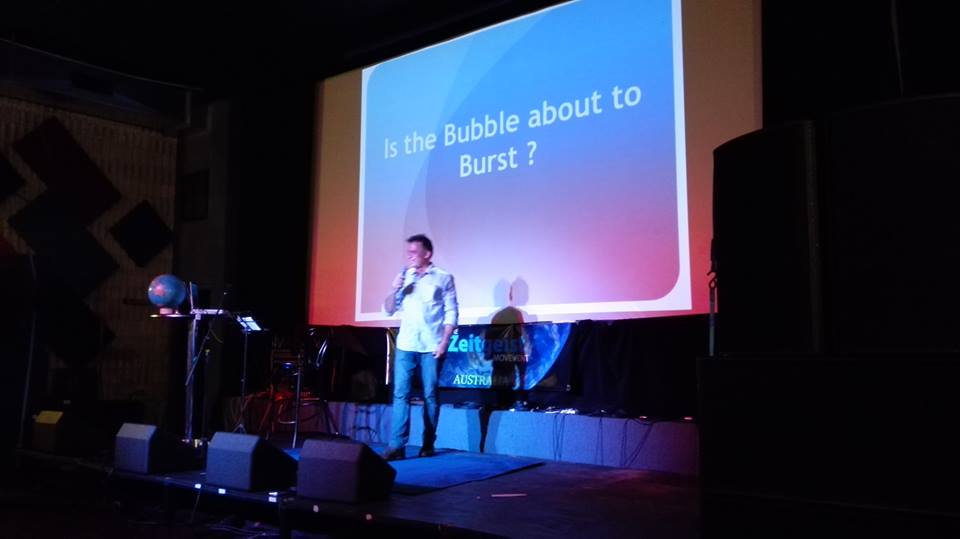 Liese Coulter was next, sharing her knowledge about the effect of climate change and how we are going to cope with it. She talked about attitudes towards this important issue, not just deniers, but people who say things like "I'll be dead by then" and how these attitudes will impact our future. She did however, carry a strong message about enjoying life now, while it's good – enjoying the nice weather. Thank you Liese for your patience through some technical problems too!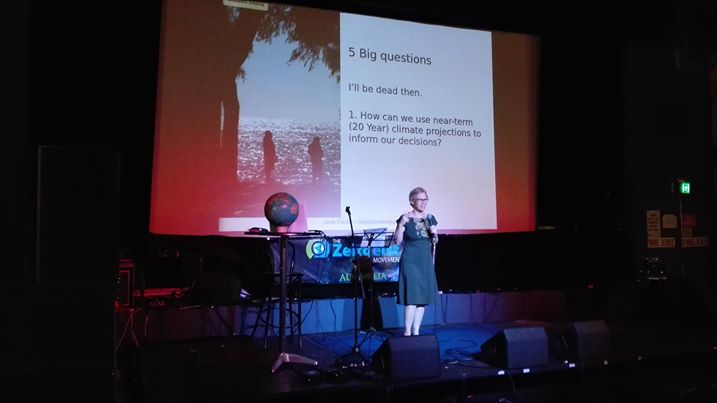 While Mark and Liese were presenting, Natalie Lawler and I were invited to partake in an interview with the film crew for Greenhouse Studios. We discussed the profound impact humans would have living on Mars for people back on Earth, fears and objections, our long-term shared vision for the future and what the Zeitgeist Movement is. The crew continue to follow Natalie around in her daily life for the next couple of weeks, before beginning the editing process which could take a couple of months. Stay tuned for updates on Greenhouse Studios' project.
Simon Cole introduced the next presentation with Doone and Carol from Bindarrabi who had travelled in to Brisbane to talk about the work they are doing to create a vibrant, environmentally-conscious community on the New South Wales/Queensland border. They also organise a yearly sustainability education festival, last year themed "The Healthy Happy Simple Living Festival". TZM Brisbane connected with Bindarabbi as part of the Community Tours project.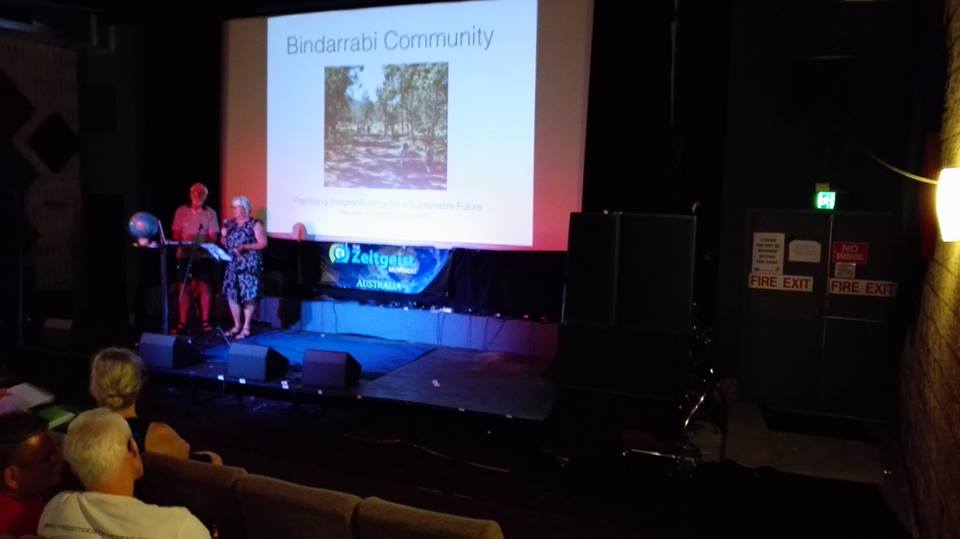 Markus Eich was our final presenter for the day, a researcher from ARC Centre of Excellence for Robotic Vision, who enlightened us on Robots: What they are, what they know and what they can do. This was a great way to finish the day, which left us with some questions about the way we run our society and what we need to be prepared for, as well as some very interesting philosophical quandaries.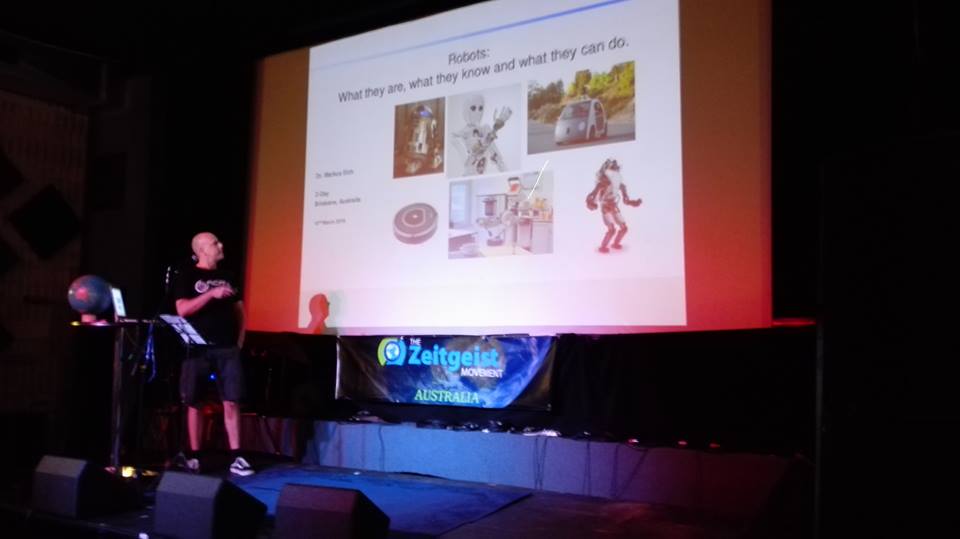 After some quick finishing remarks, we travelled over to The Burrow in West End for the Z-Day afterparty. Some awesome conversations, guitar and xylophone playing, delicious food and local drinks were had. Thanks to the lovely and amazing Zoe from The Burrow for having us.
Thanks again to everyone involved in making Z-Day Australia a wonderfully successful, fun and empowering event. Videos of presentations will be available in the next couple of weeks.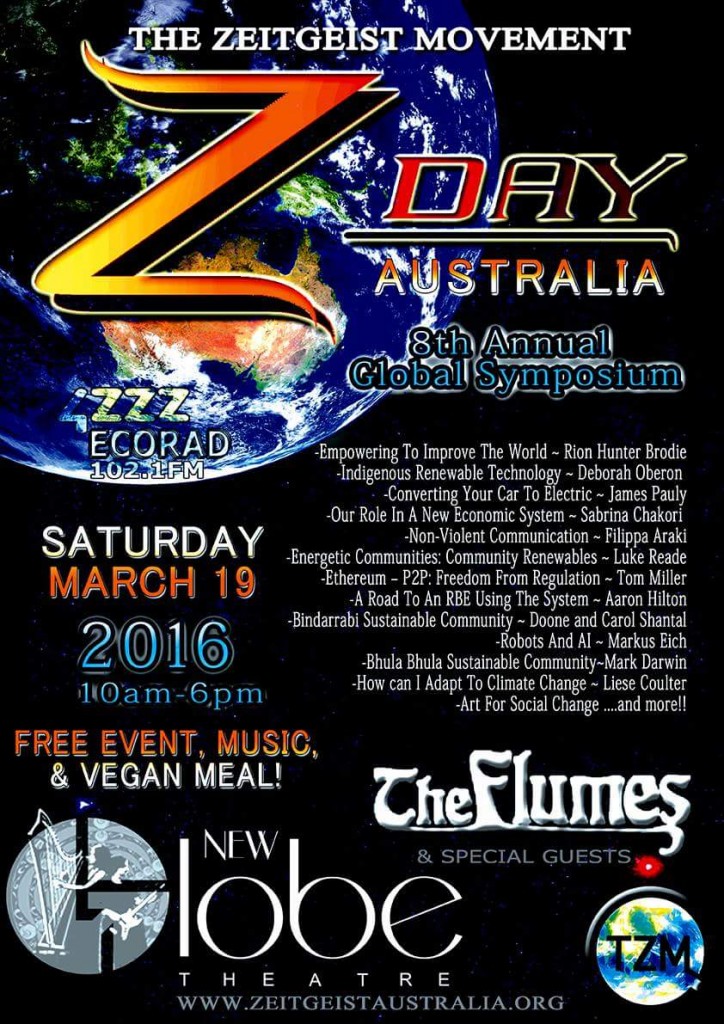 FREE FOOD (100% vegan), FREE MUSIC and FREE ENTRY
Saturday, 19th March, 2016 | 10am-6pm
The New Globe Theatre, 288 Brunswick St, Fortitude Valley, Brisbane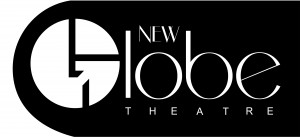 The Zeitgeist Movement warmly invite you to attend Z-DAY 2016. Saturday 
19th March at the New Globe Theatre, 288 Brunswick Street, Fortitude 
Valley, Brisbane
Are we supposed to sit by idle while we continue to use a long outdated system that produces war, poverty, collusion, corruption, ruins our environment and threatens every aspect of our health, and does nothing but divide and segregate us?
Let's discuss ways we can advance the values of this culture to tackle some of the biggest issues on our planet today. Technology, innovation and science are leading the way in making the long-term changes we need to move forward into a fairer, more peaceful and truly sustainable culture. Meet and listen to some of the most inspiring frontline activists, enjoy some of the best socially aware music and enjoy free delicious vegan food.
Learn how you can be part of the change at this one day symposium. Thank you to New Globe Theatre providing a large, comfortable venue and supporting the biggest TZM event of the year! We look forward to seeing you there.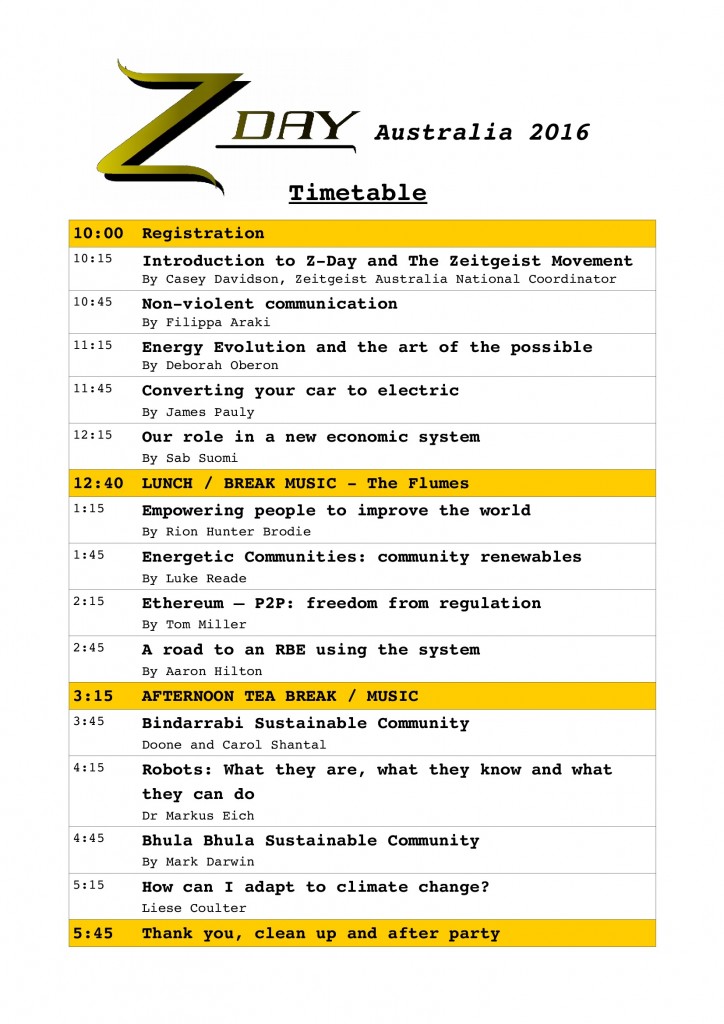 The Flumes - Music for Social Change (and free gig!)
 
Energy Evolution and the Art of the Possible
By Deborah Oberon

How can I adapt to climate change?
By Liese Coulter
Converting your car to electric
By James Pauly

Non-violent communication
By Filippa Araki
Ethereum – freedom from regulation
By Tom Miller
Bindarrabi Sustainable Community
By Doone and Carol Shantal

Bhula Bhula Sustainable Community
By Mark Darwin
Community Renewable Energy - Energetic Communities
By Luke Reade
Atlas Unite: Empowering skills and improving the world
By Rion Brodie
4ZZ Eco-radio
By Sab Suomi