Z-Day 2017 Main Event has ended. For a recap of the event, check out Casey's blog post.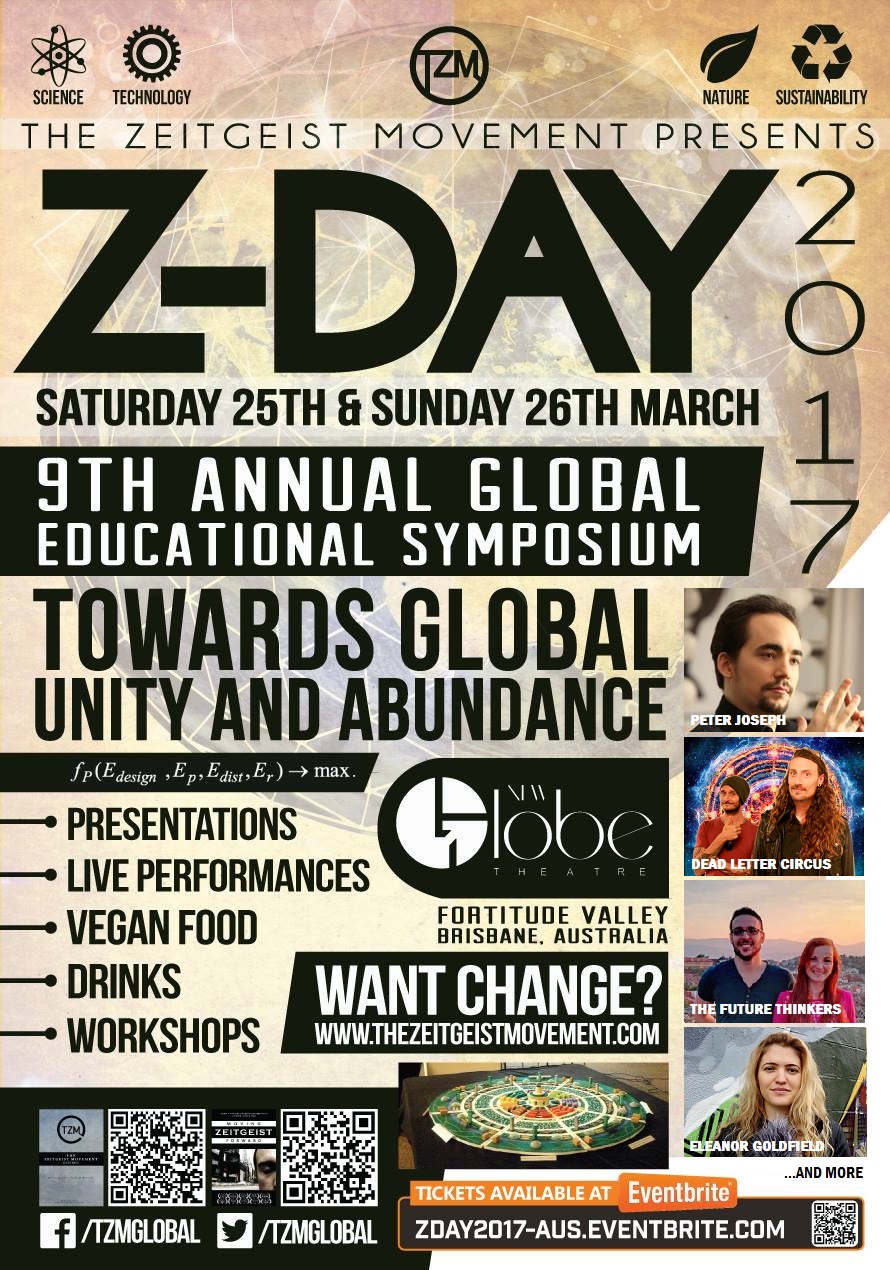 Thank you for an amazing ZDay.  The videos will be edited and made available online over the next few months.
[slideshow_deploy id='2183′]
The Zeitgeist Movement welcomes you to attend Zeitgeist Day 2017 Main Event at the New Globe Theatre in Brisbane, Australia on March 25th-26th with Zeitgeist Movement founder, Peter Joseph and other special guests.
Join us as we discuss how science and technology are leading the way towards a more sustainable and equitable future.
PRESENTER ANNOUNCEMENT!
Peter Joseph
The Zeitgeist Movement Founder

Peter Joseph is known worldwide as the creator of the award-winning "Zeitgeist Film Series" and founder of the "The Zeitgeist Movement", a social sustainability advocacy group which currently operates across the world. He also founded the Annual Zeitgeist Media Festival for the arts. He created the free TV style web-series called Culture in Decline, which has been translated into over 25 languages & has received critical acclaim and scored millions of online views. Peter is a pioneer in free, open-distribution media and his work supports non-profit free online viewing and free downloads.
Peter has also lectured around the world, including the UK, Canada, America, Brazil & Israel, on the subjects of cultural/social sustainability, the importance of critical thought, and the social role of the arts and scientific literacy. His work has been profiled in the New York Times, The Huffington Post, The Marker, Free Speech TV, The Young Turks, Hollywood Today, The Examiner and many other media outlets. He has participated in multiple TEDx Events, has worked with The Global Summit and is also a frequent social critic on the news network Russia Today.
He identifies, in part, with emerging counter-culture organizations, such as Occupy Wall Street and is an active musician who performs around Los Angeles, CA where he currently resides.
Peter Joseph's new book, The New Human Rights Movement will be released 21st March 2016 (a few days before Z-Day) and is about how we can design our way to a better society. He has also recently released a trailer to his much-anticipated new film series, Interreflections, described as narrative-based, live-action fantasy style that inspires the audience to think differently about the world we have today… and the world we could have tomorrow.
Federico Pistono
Author, Futurist, Presenter


Writer, researcher, public speaker, graduate of Singularity University and Zeitgeist Movement supporter Federico Pistono, will be joining us here in Brisbane all the way from Milan, Italy for Z-Day 2017 in Brisbane, Australia.
Federico authored the book "Robots Will Steal Your Job, But That's OK: How to Survive the Economic Collapse and be Happy", an international success, published in English, Spanish, German, Italian, Portuguese, Korean, and Chinese. Since then he has continued his research, focusing on actionable solutions to the problems of technological unemployment and inequality.
Federico routinely tours around the world, lecturing on exponential technologies and their economic impact on society at universities, Fortune 500 companies, conferences and symposia; such as the University of San Paolo, Qualcomm, Telenor, Allianz, the University of Oslo, the International Education and Resource Network Summit, TEDxVienna, and Singularity University. He has been interviewed by several newspapers, radios, TVs, and magazines, among which are the BBC, The Wall Street Journal, The Financial Times, Vice Magazine, The Huffington Post, Folha de S. Paulo, Canale 5 and Rai 3 (Italian National TV); while he wrote for CNBC, WIRED, the Institute for Ethics and Emerging Technologies, the Corriere della Sera, and Forbes Magazine.
Check out his YouTube channel here.
[rpt name="3″]
[rpt name="4″]
FIRST PRESENTERS ANNOUNCEMENT!
[rpt name="1″]
[rpt name="2″]
LIVE PERFORMANCES

[rpt name="5″]
Workshops on a range of topics throughout the day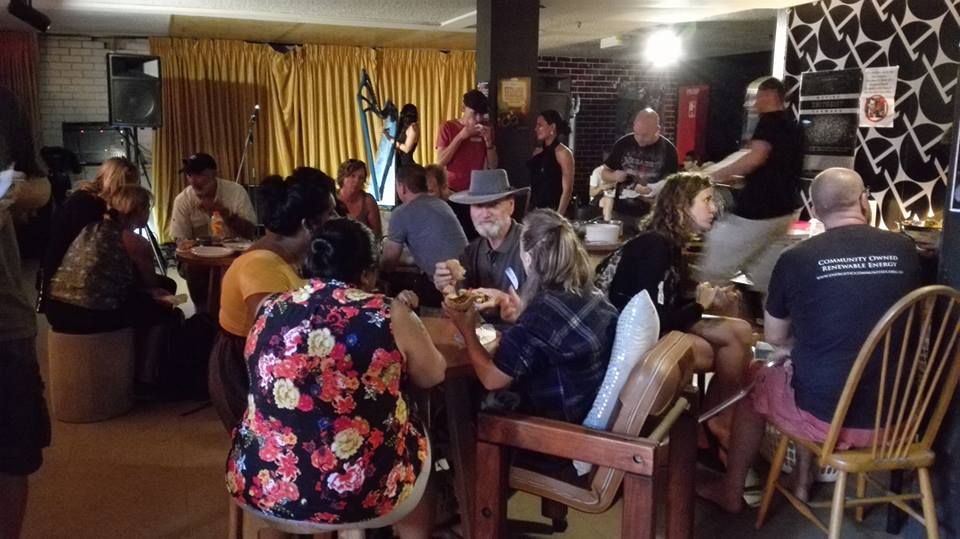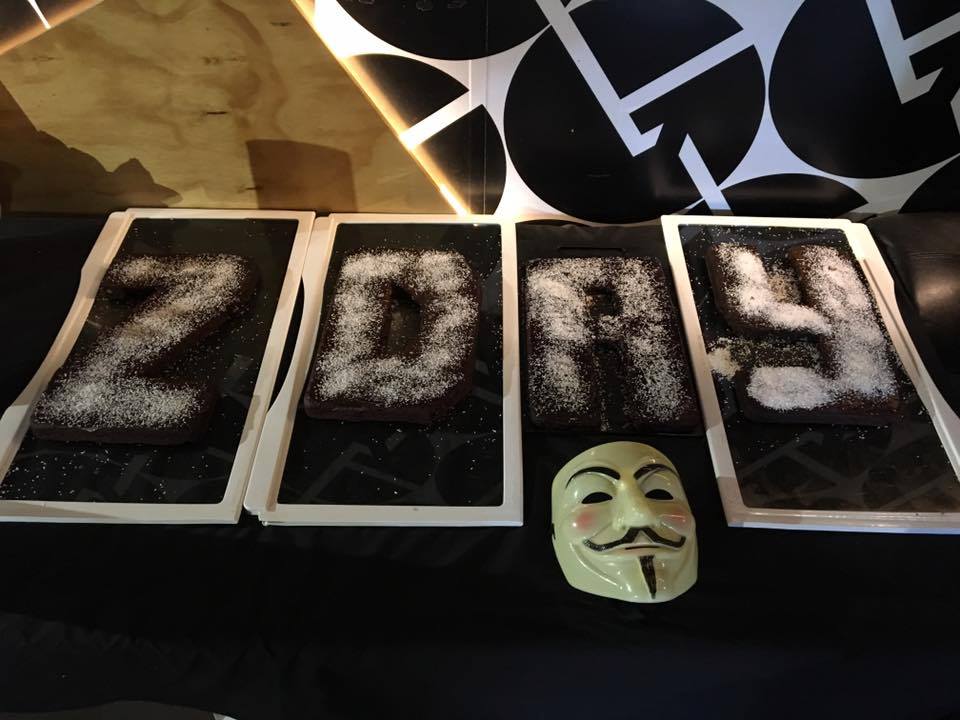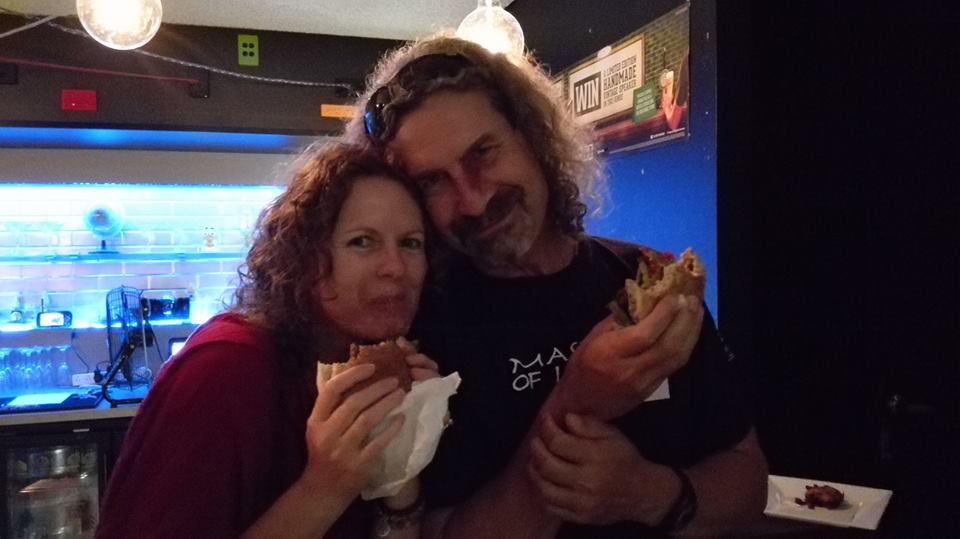 Drinks at the bar for purchase
Valuable conversations with a dynamic group of deep thinkers, and a clear understanding of our current reality and possible futures.
Discover the possibilities of automation, innovation, artificial intelligence, 3D printing, critical thinking and innovative systems and their role in the transition towards the Zeitgeist Movement's ultimate vision, a Natural-Law Resource Based Economy (NLRBE).

Discuss how the current money-market system we live in is responsible for issues such as – poverty, corruption, pollution, homelessness, war and starvation – and how our understanding of the system can help us become the change we want to see in the world.
This page will be updated with information on presenters as they are added to the two-day schedule on Saturday and Sunday 25th-26th March, 2017.
We look forward to meeting you on our journey towards global unity and abundance.
IMPORTANT INFORMATION REGARDING TICKETS:
As Australia is a long way for many of our regular main event presenters, as well as some other well-regarded changemakers who support TZM, we're reaching out to the wider Zeitgeist community to make contributions through ticket sales and phantom tickets (that's for people who can't actually get here but would like to contribute). If you would like to provide a more significant contribution, please email casey.d@zeitgeistaustralia.org (to avoid eventbrite fees).
The Australian chapter of the Zeitgeist Movement are just people – we all work just like everyone else to make ends meet, but put our hard earned dollars into making this event a reality. We have managed to cut costs where possible – thanks to Paul from the New Globe Theatre for providing a free amazing venue and others who are volunteering their skills and knowledge. We also provide free food and exchange services wherever we can, to promote the values we stand for. However, some costs, such as flights for international guests are unavoidable. Please think about this when considering your ticket choice. We are also providing some free tickets for people who are avid supporters of the Movement but are in a difficult financial situation.
Free ticket registration is now closed.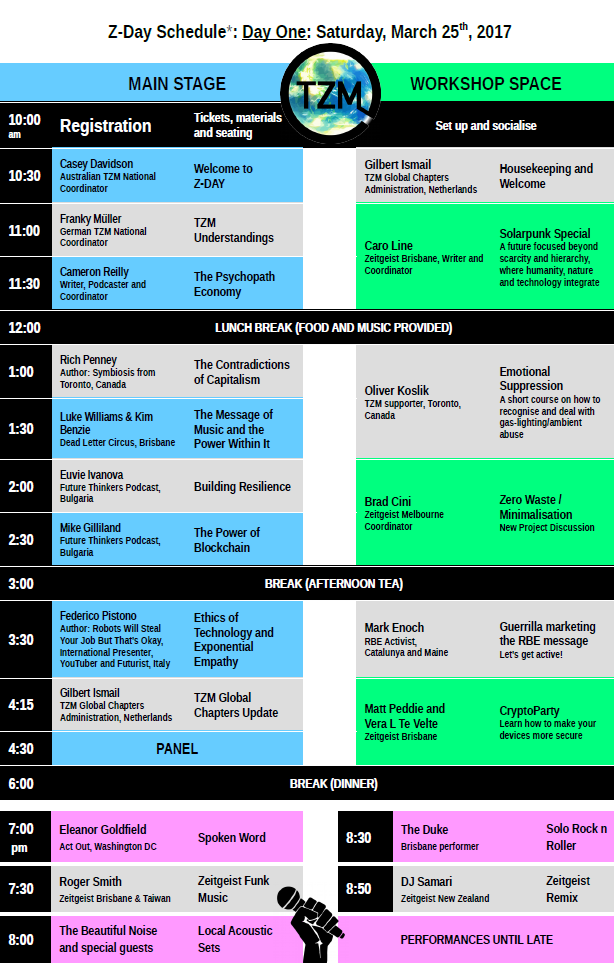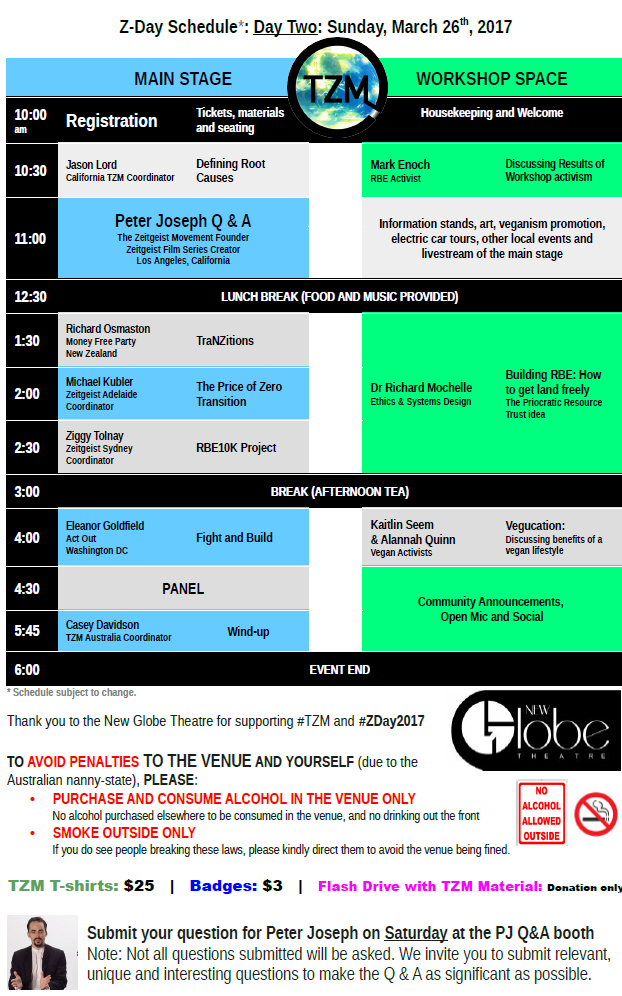 Purchase tickets of your choice below. Thank you for your contribution!